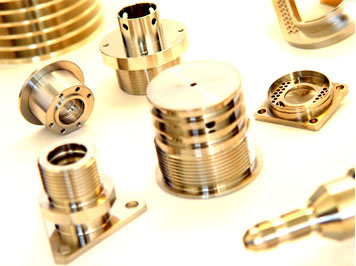 Emkay combines state-of-the-art computer controlled technologies with craftsmanship pride.
Emkay works with companies who demand precision. Industry leaders have been relying on us for more than 25 years, and they continue to return to Emkay when they need precision components. We work closely with clients to ensure that their projects meet specifications and are delivered on time.
Our entire organization of talented, long term and loyal employees are exceptionally attentive to quality.

Our extensive experience with a variety of materials and processes allows us to bid costs and deliveries accurately.

We are able to partner with you to assist in managing your
parts inventory. We provide "dock to stock" quality. Our quality program complies with or exceeds
Mil-I-45208.

Emkay Mfg. is a problem solving company with manufacturing know-how.

For more info or to arrange a visit, please call or write.
Emkay Mfg. Inc.

815 Sweeney Avenue
Unit D
Redwood City, California 94063
USA
Phone: 650-365-3010
Fax: 650-365-9135
emkaymfg@aol.com